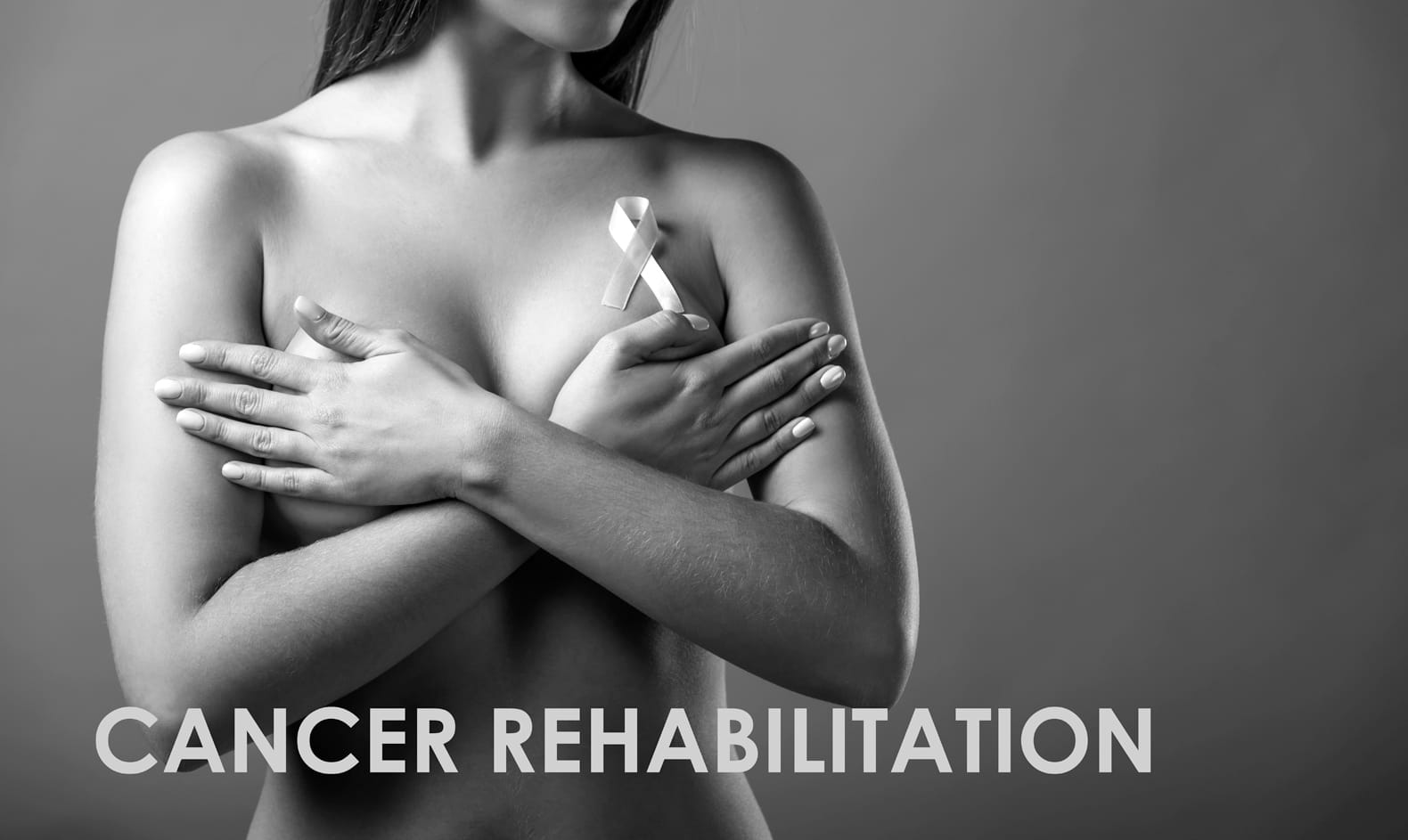 Cancer Rehabilitation in Toronto
Cancer Rehabilitation in Mississauga, Cancer Rehabilitation in Oakville
As treatment improves for cancer, more and more people are living longer. Despite such advancements, many of those touched by cancer will experience treatment-related side effects that may greatly impact their quality of life and function.
Cancer rehabilitation can help you to lessen and overcome these side effects and help you to participate in all your meaningful daily activities. The goal of cancer rehabilitation is to thus improve your daily function and physical and mental well-being both during and after your cancer treatments.
Triangle Physiotherapy has trained physiotherapists that provide cancer rehabilitation services to help manage the common side effects of cancer and cancer treatment.
Our Cancer Rehabilitation Services Can Help You
Physiotherapists play a vital role in your cancer care team. Cancer and its treatments can cause you to experience many physical difficulties that can be addressed by a physiotherapist who is trained in cancer rehabilitation. Together, we will work with you to help you manage symptoms such as:
–       Pain
–       Weakness
–       Fatigue
–       Decreased range of motion
–       Limited flexibility
–       Scar tissue pain or restrictions
–       Balance difficulties and fear of falling
–       Numbness and tingling in your hands and/or feet
–       Difficulty with physical activities at home and at work
–       Dizziness and/or vertigo
If you are experiencing any side effects from your cancer treatments, the Cancer Rehabilitation team at Triangle Physiotherapy can help with all types of cancer and stages of recovery. Our role in your cancer journey is to help you regain your independence and maximize your function at home and at work.
Your Initial Appointment
Before your first appointment, you will be asked to complete a detailed questionnaire about your cancer history and treatment-related side effects. As every patient is unique, the questionnaire will help your therapist to identify your personal concerns and needs.
Your physiotherapist will then perform a comprehensive physical assessment, in order to provide you with an individualized rehabilitation plan best suited for you. Your therapist will discuss the findings of their evaluation and work with you to establish goals that you hope to achieve through physiotherapy.
CANCER REHABILITATION FAQs
What are the benefits of Cancer Rehabilitation?
Cancer rehabilitation can help you to get back to doing the things that matter most to you. Our physiotherapists will work with you to help you manage and overcome any cancer-related side effects and help you regain your independence and maximize your function both at home and at work.
Am I a candidate for Cancer Rehabilitation?
If you are experiencing any side effects from your cancer treatments, our cancer rehabilitation team can help you regardless of your cancer diagnosis and stage of recovery.
What kind of treatment will I receive?
After reviewing your rehabilitation plan with you, your physiotherapist will use a variety of treatment techniques to address all of your needs and symptoms. Your physiotherapy interventions may include a combination of hands-on techniques such as myofascial release, soft-tissue mobilization and manual therapy, in addition to exercises, energy-conservation techniques, desensitization exercises, gait retraining, education on cancer-related swelling, techniques to reduce dizziness and vertigo, and more.
When should I start Cancer Rehab?
You can start your rehabilitation journey from the time you are diagnosed to post surgery, during chemotherapy and/or radiation, and after your medical interventions are completed.
We are able to help you at every stage of your recovery.
How do I book an appointment?
You can request an appointment online by clicking here. You can also call our booking hotline at 416.893.7426.
How does payment work?
Cancer Rehab treatments are covered under physiotherapy through your health benefit plan. We are able to direct bill to most insurance plans.
We also accept most credit cards and debit cards.
Which Triangle Physiotherapy locations offer Cancer Rehab services?
Currently, our Etobicoke, Erin Mills, Oakville and Lawrence Park clinics are offering Cancer Rehab services. We plan on expanding this service to all locations in the near future.