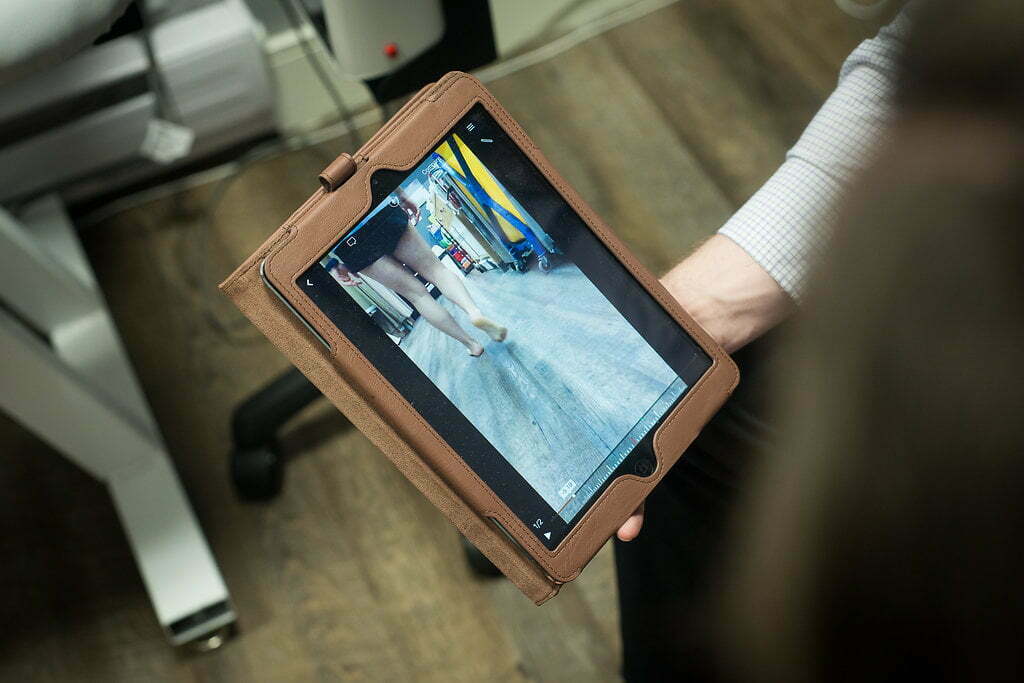 Chiropody
WHAT IS CHIROPODY?
Chiropody measures and treats common disorders of lower limbs and feet such as deformities of the foot, mobility issues or infections. This service completely rids you from lasting pain and also restores functionality, resulting in healthy feet. Treatment and Prevention of foot related disorders is the key to living a healthy comfortable life.
A Chiropodist assesses and prevents all disorders, diseases or dysfunctions of the foot. A chiropodist is trained to understand and deliver the needs of patients along with supervising both acute and chronic conditions involving foot and lower limb function.
WHAT DO WE TREAT?
The team of care professionals, foot specialist and highly skilled chiropodists at Triangle Physiotherapy diagnose and treat foot health with the wide range of abnormalities. As a matter of fact, your foot contains 26 bones, 33 joints, more than 100 tendons, muscles & ligaments which deserve special attention for all the walking they've been doing for you all your life.
Orthotic services by a chiropodist are currently available at 4 of our locations – Chiropody Etobicoke, Chiropody Oakville, Chiropody Mississauga and Chiropody Toronto (King Street). If you have any questions please call or email us and we will be happy to answer your questions.
FAQs
What does a chiropodist do?
Chiropodists are primary healthcare providers, meaning they don't need a referral to be seen. They are specialized in foot care and foot education and focus on both preventative measures to avoid any foot problems as well as immediate treatment to resolve any existing issues. An appointment with a Chiropodist will involve taking a thorough history of your injury, assessing the possible causes of that injury, and treating the injury.
What are orthotics, and do i need them?
Orthotics are insoles that support the structures of your feet while at rest and during movement. We often forget that there are many different joints and muscles in the feet and that each step we take involves small movements of these muscles and joints. Any problems with any of these structures due to biomechanical issues can throw things into disarray and cause significant pain in the feet. Orthotics help correct these biomechanical abnormalities and allow your feet to move the way they should.
What's the difference between custom-made orthotics and the ones i can find at my local drug store?
You may notice during a visit to the drug store that there are various kinds of off-the-shelf orthotics that claim to help correct foot issues. While those pre-fab insoles might relieve some of your pain, they are not tailor-made for YOU, the person wearing them. They are designed to support common areas of pain and biomechanical abnormality in the foot. A custom-made orthotic is made to specifically address your biomechanical issues and to correct your gait where needed. At Triangle Physiotherapy, our Chiropodists use an advanced laser scanning system to take a 3D impression of your foot, allowing for precise orthotic support. 
Will my orthotics be covered under my extended health plan (ehp), and will i need a note from a medical doctor to ensure that my claim is approved?
Most EHP's do provide coverage for orthotics. If you are unsure if you have coverage, feel free to stop by any of our clinics and our exceptionally skilled receptionists can assist you.
Additionally, if you are assessed by a Chiropodist and your orthotics are dispensed by a Chiropodist then you won't need a note from a Medical Doctor in order for your claim to be approved.
What if i have many different shoes that i want to use them in?
Your Chiropodist will have a discussion with you about the kinds of shoes you usually wear, which shoes you want to use your orthotics in, and what your level of activity or sport is. Based on those factors and their biomechanical findings, they will design and select the best type of orthotic for you. The majority of orthotics that are available can all be worn in a variety of different shoes.
Triangle Physiotherapy's wellness center and the clinic has been working with utmost care for patients in the Toronto, Oakville, Ontario and other GTA areas. A well-defined treatment plan by our chiropodists will rid you of all our foot related troubles.